Christ Nagar English Higher Secondary School
Christ Nagar school was started in 1976 as an unaided English Medium School recognized by the state government of Kerala as minority educational institution. The outstanding academic record consistently maintained by the school under the SSLC Board and its achievements in the co- curricular activities ever since its inception has made it one of the most reputed schools in the State. The year 2002 saw the upgradation of the Christ Nagar English High School to Higher Secondary Level. The exemplary leadership by these dedicated minds provide the impetus and zest for our school to grow and glow as per the divine plan.
Facilities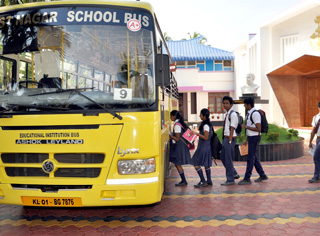 We have a comparatively good school library with more than 20000 volumes of books and more than 15 standard periodicals, The Reference Section has a variety of standard encyclopedias, dictionaries and standard reference books on almost all topics at the school level for both teachers and students.
Co-Curricular Activities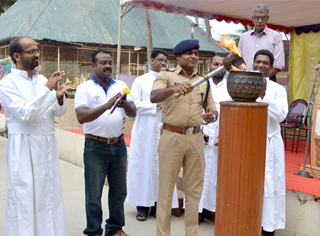 All work and no play will make jack a dull boy and so to develop the varied interest and talents of the pupils we provide ample opportunities through several co-curricular activities. Students are given training in Music, Painting and other art forms.Besides formal coaching in music and art,